#2020Vision: Sanders, Biden up in New Hampshire; Sanders to visit Puerto Rico; Steyer pushes impeachment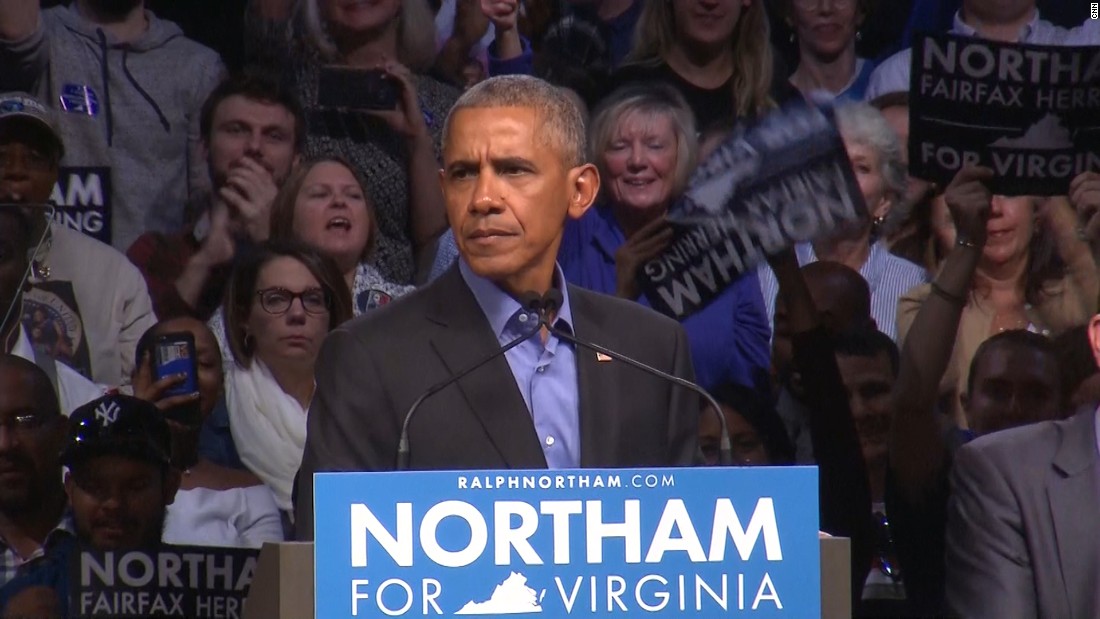 Washington (CNN)Our weekly roundup of the news, notes and chatter about the prospects for the next Democratic presidential race:
It's no surprise: They're the three biggest Democratic names who were polled. But the three have something else in common: They'd all be more than 70 years old by 2020. So what if one, two or all three of them don't run?
"It's the prospect of a wide open contest unlike anything we've seen anything like this since 1992, when (New York Gov. Mario) Cuomo was swamping the field and then did not make the race," one Democratic strategist said. "If Bernie doesn't run, do his votes go to Warren? Perhaps, but perhaps not. If Biden doesn't run, where do his votes go?"
In that scenario, the early advantages for Sanders, Biden and Warren could help lesser-known Democrats like New Jersey Sen. Cory Booker, who was fourth with 6%, as well as California Sen. Kamala Harris and New York Sen. Kirsten Gillibrand, two buzzed-about names in Washington who got just 1% each. Former Maryland Gov. Martin O'Malley has 3% — the benefit of his 2016 campaign — and Colorado Gov. John Hickenlooper has 2%.
What else did we learn from the poll? "This poll has to be encouraging for Biden. He doesn't need to win New Hampshire, but this suggests he actually could," another Democratic strategist said.
A third Democrat noted that, beyond Sanders and Warren, no other Democrats have really put together the kind of competing message, vision or agenda that it would take to steer the conversation in their direction.
"At every activist meeting I've been to in Iowa over the past six months, Bernie is the only national Democrat people are talking about. They love his message and they are urging other candidates to sound more like him," this strategist said. "There is such an opportunity for someone to come in, say something new and interesting, and address the enormous wealth disparity in America, yet only Bernie and, to a lesser extent Warren, are doing it. Nobody else has packaged something, rolled something out, put a digital campaign together and pushed a simple economic populist agenda."
News and notes:
SANDERS TO PUERTO RICO:
Bernie Sanders
will
visit Puerto Rico
in wake of Hurricane Maria, bowing out of his previously scheduled speaking gig at the Women's Convention next week. That appearance in Detroit next week had sparked backlash against Sanders and the organizers — the same people who'd led the Women's March in January — for inviting a man to speak on the opening day of an event focused on women.
MCAULIFFE SOUNDS NATIONAL:
Virginia Gov.
Terry McAuliffe
's speech warming the crowd up for former President
Barack Obama
's
appearance in Richmond last night
might have been the makings of a stump speech. One line that's getting the most attention today: "
Ed Gillespie
is treating the President of his party like a communicable disease. … We don't do that here. We love
Barack Obama
."
CUBAN HINTS AT POTENTIAL BID:
Billionaire businessman
Mark Cuban
tells CNN's Dylan Byers
that he is "considering running" for political office. "I don't want to approach it like a typical politician. 'Hey, what kind of team can I put together? Who can I convince? What do the polls say?' If I did it, it would be because I have solutions. Solutions with health care. Solutions with tax reform."
BIDEN RAILS AGAINST TRUMP:
In a joint event with Ohio Gov.
John Kasich
, former Vice President
Joe Biden
lambasted President
Donald Trump
as "
a President who does not understand governance
" and called his actions since taking office "absolutely bizarre." He told the audience, "This penchant for self-aggrandizement and this penchant for tweeting, this penchant to focus so specifically and eternally on what he does or doesn't do, even if he was right about everything, is sending a message to all of you and sending a message to your younger siblings that is just totally inappropriate."
STEYER'S IMPEACHMENT PUSH:
The single biggest Democratic donor,
Tom Steyer
, is self-funding a new nationwide ad calling for Trump's impeachment. The ad —
which you can see here
— is sure to fuel speculation that Steyer is running for something. It also sets in stark terms the position Steyer wants Democrats to take while running for office in 2018. "This President is a clear and present danger who is mentally unstable and armed with nuclear weapons," Steyer said. A Steyer aide said he is spending "well over $10 million" on the TV ads, which will air on broadcast stations in New York and California and cable nationally, and is also spending seven figures on a companion digital ad buy.
GILLIBRAND ON WOMEN IN OFFICE:
Kirsten Gillibrand
has a knack for getting attention outside the mainstream political press — such as
this new item in Marie Claire
about why women should run for office. "If half of the Senate were women, like me, do you think we would still be debating the gender pay gap? I don't think so," Gillibrand says.
OPRAH SAYS NO TO 2020:
So much for
John Podhoretz's dream
2020 match-up.
Oprah Winfrey
quashed any chatter of a TV star versus TV star contest on CBS this week. "There will be
no running for office
of any kind for me," Winfrey said.
WARNER, KLOBUCHAR OFFER ONLINE AD BILL:
Virginia Sen.
Mark Warner
teamed up with Minnesota Sen.
Amy Klobuchar
to
introduce a bill
that would require the same disclosure for online political ads that is currently in place on ads that appear on television and the radio. The legislation is an outgrowth of the congressional investigations into Russia's election meddling, which has taken a major interest in Russia's use of social media platforms.
WARREN NUDGES TRUMP ON MINIMUM WAGE: Massachusetts Sen. Elizabeth Warren is needling Trump about his position on raising the minimum wage. She wrote a letter to Treasury Secretary Steve Mnuchin, economic adviser Gary Cohn and other aides this week asking them to "clarify the President's position on the federal minimum wage and the prospect of raising it, so that Congress and the American people can better understand the Administration's views on this critical issue for working families."
MURPHY VS. THE POST:
Connecticut Sen.
Chris Murphy
pushed back
against a Washington Post fact-checker's harsh assessment of his claim that strict gun laws can dramatically reduce gun violence. "The data is clear and overwhelming. Smart gun laws save lives. Congress needs to wake up to that reality — soon," Murphy said at the conclusion of a Tweetstorm.
On the right:
KASICH'S 2020 PREP:
Ohio Gov.
John Kasich
— perhaps the most consistent and prominent critic of Trump in the GOP — has begun preparing for a 2020 primary run against the President,
BuzzFeed's Henry Gomez reports
. Kasich met Thursday with national security and foreign policy experts, the first in a series of policy meetings aimed at keeping Kasich current, Gomez reports.
The week ahead:
— Friday, October 20: The Democratic National Committee is meeting in Las Vegas, where it has
already rejected
a resolution that would have called on
Bernie Sanders
and the other Senate independent, Maine's
Angus King
, to officially join the Democratic Party.
Eric Holder
, the former attorney general, keynotes the DNC on Saturday.
— Friday, October 20:
Elizabeth Warren
headlines
joint fundraisers with Ohio Sen.
Sherrod Brown
in Cleveland. The 11:30 a.m. event's cheapest tickets were $100 per person.
— Thursday, October 26: Hillary Clinton is honored at the Women's Media Center awards in New York City.
Before you go:
Minnesota Sen.
Al Franken
told Attorney General
Jeff Sessions
that under Sessions, the Department of Justice was wasting "no time in systematically
undermining
attempts to safeguard LGBT people." … Maryland Rep.
John Delaney
, the only declared Democratic 2020 candidate, just wrapped up a 14-county swing through Iowa. …
Cory Booker
endorsed former NAACP head and Bernie Sanders ally
Ben Jealous
in Maryland's governor's race. … Trump says he wants a
rematch
with
Hillary Clinton
. "I was recently asked if Crooked Hillary Clinton is going to run in 2020? My answer was, 'I hope so!'" he tweeted this week.