Australian Open 2017: 'My dad is Robert De Niro 100%,' jokes Alison Riske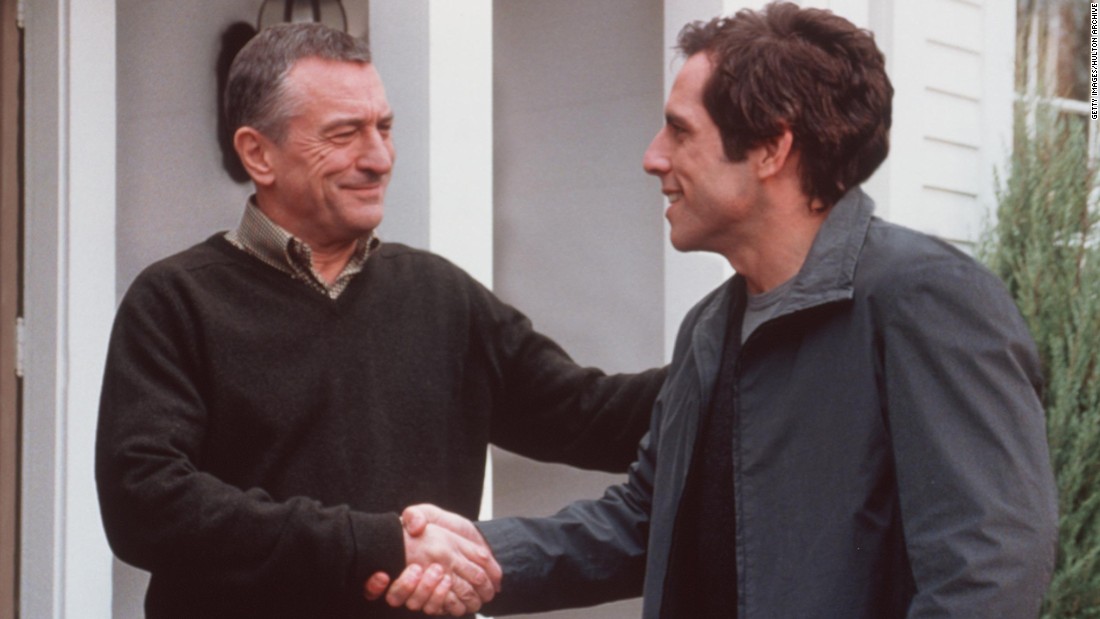 Melbourne (CNN)Remember Jack Byrnes from "Meet the Parents?"
American tennis player Alison Riske certainly does. The fictional character, portrayed by multiple Oscar winner Robert De Niro in the hit comedy, might as well have been her father.
"Oh, my dad is Robert De Niro 100%," a laughing Riske told CNN after reaching the third round at the Australian Open by ousting last year's Cinderella in Melbourne, Zhang Shuai from China, 7-6 (9-7) 4-6 6-1.
In the 2000 film, Byrnes was a retired, protective CIA operative who used hidden cameras to spy on his future son-in law Greg Focker — played by tennis fan Ben Stiller — and polygraphs to uncover lies.
Riske's dad Al formerly worked for the U.S. Secret Service and then the FBI, which meant the 26-year-old grew up "paranoid to this day about everything."
"Just going out, always looking left and right," Riske said light-heartedly. "Or, you're in a crowded place, be alert. Where's the closest exit sign if you need to escape? Things like that.
"I just think because of him I'm 100% paranoid."
'Riske4rewards'
Thankfully for Riske's fiance, Stephen Amritraj — the nephew of India's most famous tennis player, Vijay Amritraj — her father isn't overbearing when it comes to her choice of boyfriends.
"No, in that aspect he wasn't that crazy," Riske said. "He's a people person and he loves people in general. If they treat me well my dad is happy. So he wasn't too picky.
"He gets along with Stephen. They're both easy to get along with. So from that aspect we're safe."
Riske, who goes by the Twitter handle "Riske4rewards," safely progressed on a blustery day that quickly banished memories of Tuesday's 35-degrees Celsius (95 Fahrenheit) heat. Wednesday's high dipped to roughly 20 degrees.
Twelve months ago Zhang emerged as the tournament darling, earning admirers around the world.
On the verge of quitting the sport after going 0-for-14 in grand slam matches, the then 133rd-ranked Chinese baseliner upset 2014 French Open finalist Simona Halep in the first round.
She wept — in relief and joy — in an on-court interview and went on to progress to the quarterfinals. Now she is ranked 23rd — although she'll drop after being unable to defend her ranking points from last year — and doesn't plan on retiring anytime soon.
In the third, Riske felt she played her best tennis to put away Zhang and avenge a 2 1/2 hour defeat to the same player in Beijing in October. Back then Riske blew a 4-1 lead in the third set.
Zhang triumphed in doubles with pal Samantha Stosur later Wednesday, respite for both. Stosur, in a scenario not uncommon for her at her home major, had lost in the first round.
"I won a round and am really happy about this," Zhang told reporters, referring to the singles."I think it's better than before, (losing 14) times in the first round."
China did produce a singles winner Wednesday when Duan Ying-Ying, another friend of Zhang's, saved a match point in a 6-1 3-6 10-8 victory over Varvara Lepchenko in a second China-US tussle.
Riske will be favored to beat 78th-ranked Sorana Cirstea — despite Cirstea holding a 2-1 edge in their head-to-heads — in the third round Friday. But even if the Romanian prevails, Riske is set to eclipse her career-high ranking of 39th.
That's the truth, no polygraphs required.