Barack Obama warns of dangers of divisive politics in Athens speech
President attacks tribalism, pointing to Europes 20th-century bloodbath, as Trump appoints Stephen Bannon to team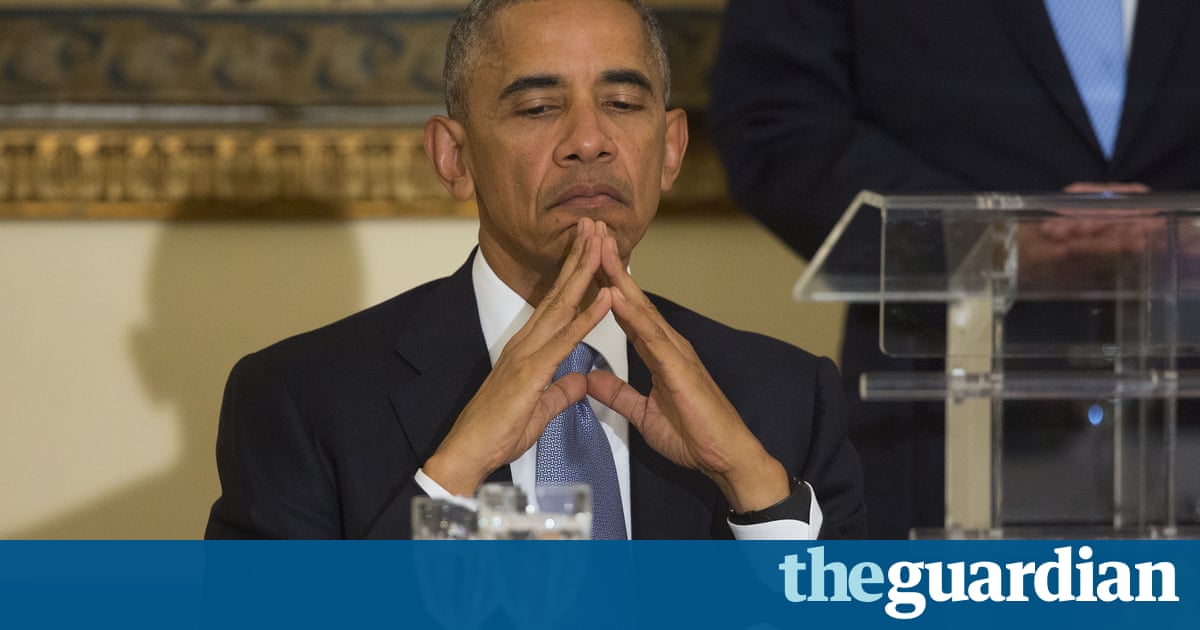 Barack Obama used his last foreign tour as president to warn against the rise of divisive politics with the global ascent of what he described as coarse nationalism and tribalism, apparently referring to Donald Trumps decision to appoint Stephen Bannon as his chief strategist.
In Athens, a city he repeatedly hailed as the birthplace of democracy, the outgoing leader spoke of the dangers posed by such politics with the stark reminder that not that long ago Europe had been turned into a bloodbath because of them.
I do believe, separate and apart from any particular election or movement, that we are going to have to guard against a rise in a crude sort of nationalism or ethnic identity or tribalism that is built around an us and a them, he said. We all know what happens when Europeans start dividing themselves and emphasise their differences. The 20th century was a bloodbath.
Addressing reporters after talks with Alexis Tsipras, the Greek prime minister, Obama sought to distance himself from the diplomatic language he has employed since the election last week of his successor.
Rejecting the idea that he should feel any responsibility for the maverick businessmans election, the two-term president said he would never apologise for policies that had improved peoples lives and seen their incomes grow.
I will never apologise for saying that the future of humanity and the future of the world is going to be defined by what we have in common as opposed to those things that separate us and ultimately lead us into conflict, he said.