Dilma Bolada: Brazilian president's digital alter ego is more popular than she is
The fake social media character, which roughly translates to badass or sassy Dilma, is everything the real president is not brash, vain and mocking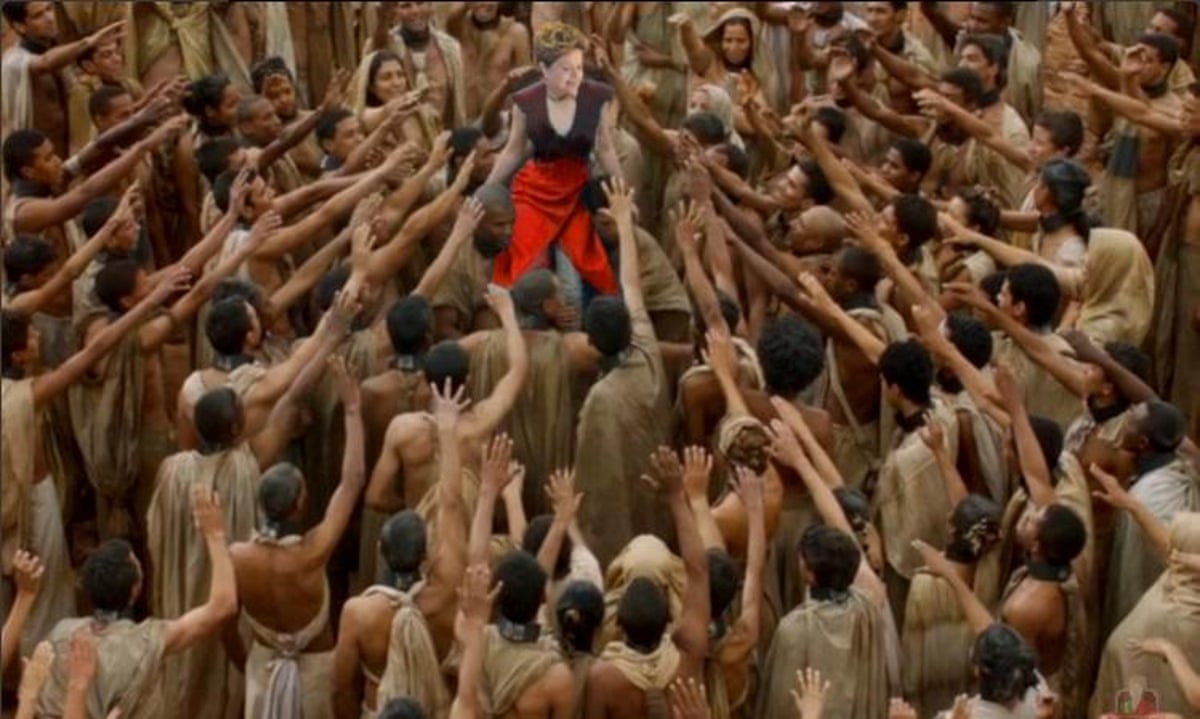 For most Brazilians, this weeks expected ejection of Dilma Rousseff from the Planalto palace is unlikely to be cause for much mourning. But it may well prompt wailing and gnashing of the teeth at one of the countrys favourite spoof social media accounts.
For much of the past six years, the fake Facebook and Twitter character Dilma Bolada (which very roughly translates to badass or sassy Dilma) has been more popular than the president it sympathetically lampoons.
Full of bravado, this virtual diva Dilma acts like a North Korean dictator with John Stewarts sense of humour. In many ways, she is everything the real president is not: brash, vain, mocking, ready to lap up the spoils of power and brilliant at online communication and tapping into the zeitgeist.
The first, only and eternal president, reads the official description of the page, which carries a portrait of the young bespectacled Rousseff during her Marxist guerrilla days, and a garish background image of the normally dour leader with a bow and arrow that makes her look more like the heroine of the Hunger Games or the character in a role-playing fantasy.