Inside Beyoncé's baby shower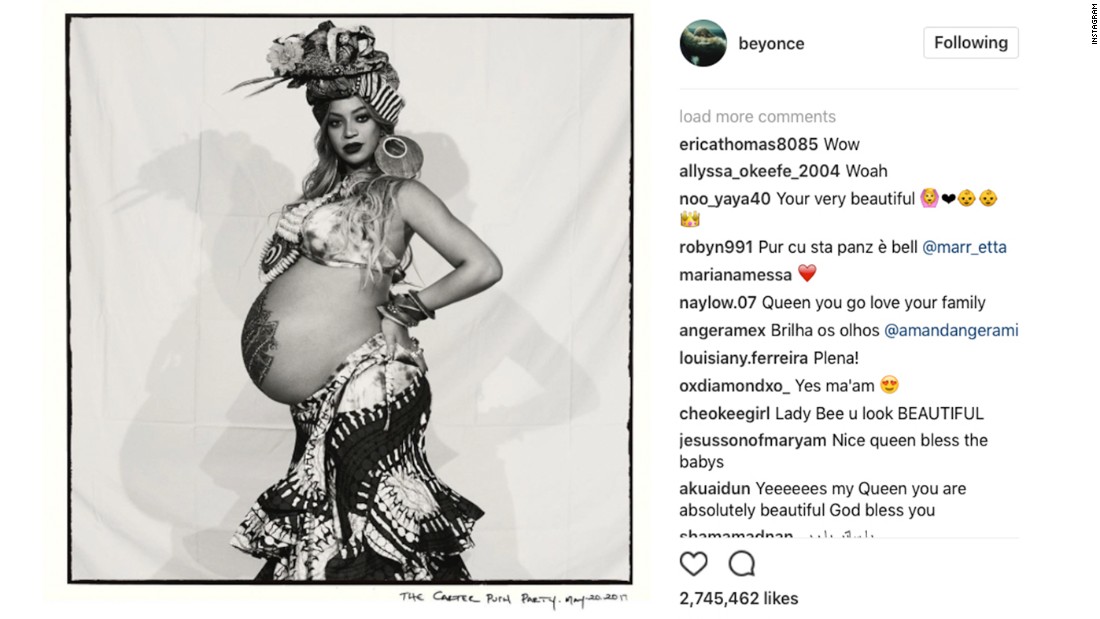 (CNN)Don't act like you didn't know Beyoncé was going to shut it down when it came to her baby shower.
Queen Bey's "Carter push party" was held this weekend to celebrate the coming of twins for the superstar singer and her husband Jay Z, whose legal name is Shawn Carter.
Thanks to social media, we commoners can all enjoy highlights from the day.
Beyonc shared images of her henna decorated belly, along with photos of her and the hubs decked out in African attire.
The push party was, naturally, a star-studded event. Guests included Kelly Rowland, sister Solange and expectant tennis phenom Serena Williams.
Queen mom Tina Knowles shared some video and pictures from the party, as well.
All theses beautiful ladies at The Carter Push party!
This woman gets more beautiful every time i see her!! Hotttness personified!!! @lala
Fun fun fun Angie, Serena, lala, Vanessa Kelly, Lorraine
Had to take a picture in this light the next day ! NEVER waste good light
The Carters have not publicly shared their due date, but the hive is buzzing it will be soon.