'It's more relevant than ever' – photo exhibition puts focus on immigration
At this years Photoville in Brooklyn, themes of immigration and multiculturalism run through much of the work on show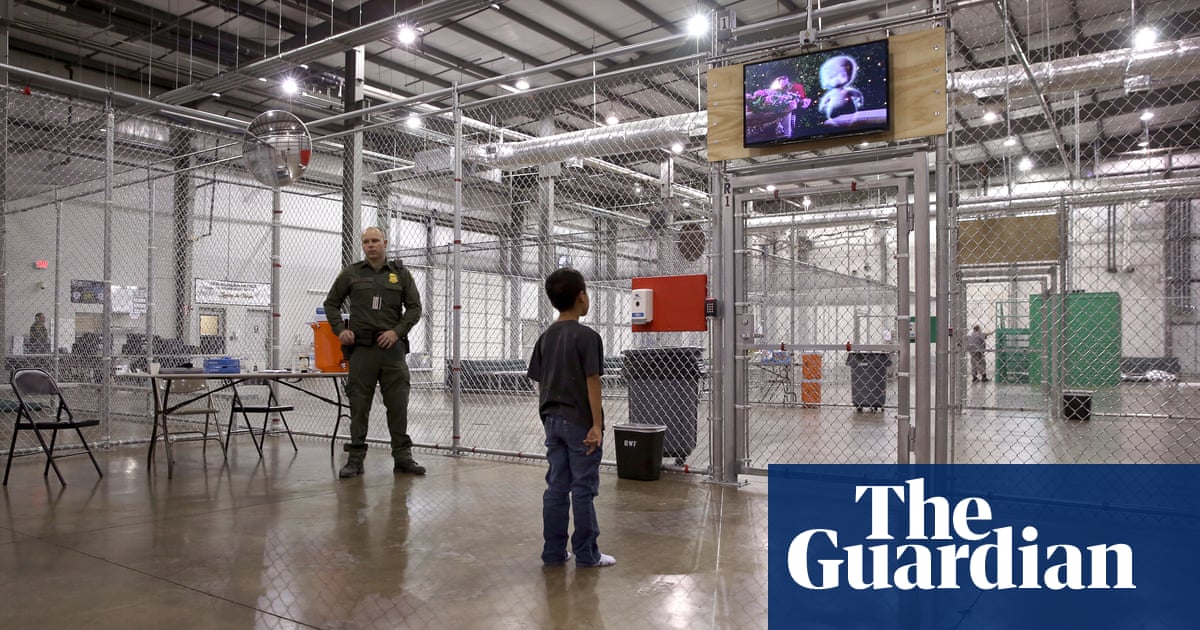 In the coming weeks, a set of shipping containers will be installed at Brooklyn Bridge Plaza in Dumbo – a clear sign that Photoville Brooklyn is under way. The outdoor photo exhibition, now in its seventh year, opens on 13 September with more than 90 photography exhibitions in shipping containers and beyond, ranging from LGBT themes to climate change and immigration issues.
"Whether you're a direct descendant of an immigrant or an immigrant yourself, in the current climate, socially and politically, it's more relevant than ever," said Laura Roumanos, co-curator of Photoville Brooklyn.
Among the immigration-themed exhibits will be a showcase of the Getty Images photographer John Moore, who has been documenting the US-Mexico border for the past 10 years.
"We have an image of a boy in a cage watching TV with guard looking on – I thought John took it a few months ago, but it was taken in 2014," said Roumanos. "It shows this is not something that just popped up over the past two years, it's an ongoing issue and has been a problem for many years."
Moore's series Undocumented follows the lives of undocumented immigrants from Central America and Mexico to the US border, taking portraits of border control officers, immigrants, gang members and inmates in detention centers.
"I've taken a broad approach, focusing on asylum seekers fleeing violence, migrants searching for economic opportunity, and the federal government's response to pursue, detain, and deport them," said Moore in a statement. "Throughout, I have tried to humanize this story."
In June, Moore traveled to the border to document immigrant crossings under the Trump administration's "zero-tolerance" policy, which includes an unforgettable picture of a crying two-year-old Honduran girl, which was widely circulated after appearing on the cover of Time magazine in July.
That one photo is at the crux of the photo festival's theme. "Why people were up in arms about what was going on at the Mexican border was because of the photo that John took," said Roumanos. "Photography is underrated, whether it's editorial or art; it's a way to tell our story, to remember who we are."