Killer's Facebook threats 'unchecked'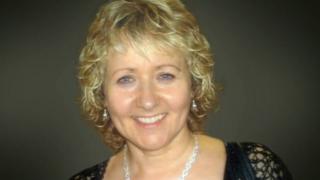 A coroner has called for the creation of social media "contracts" for parents after it emerged a teacher's murderer discussed killing her on Facebook.
An inquest heard Will Cornick, then 15, exchanged messages with a friend outlining his hatred for Ann Maguire.
He stabbed the 61-year-old to death during a lesson at Corpus Christi Catholic College, Leeds, in April 2014.
Coroner Kevin McLoughlin said parents should have the right to monitor social media activity.
He said he would write to Digital Minster Matthew Hancock to suggest a requirement for 13 to 18-year-olds to have a named parent on their application to open an account.
The inquest at Wakefield Coroner's Court had heard Cornick sent a number of "sinister" and "grotesque" messages to his friend in which he talked about killing the Spanish teacher.
One read: "As long as she's alive, I'll be depressed, sad and angry … so there's only one thing to do."
Another said: "I'm not looking forward to tomorrow … we have Maguire and I want her to perish."
The coroner's remarks were made after a jury returned a conclusion of unlawful killing, stating that there were "missed opportunities to share and record problem behaviour" before Mrs Maguire's death.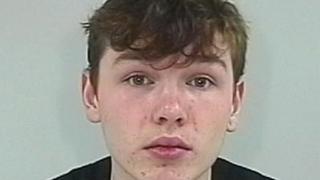 Cornick, who admitted her murder, was jailed for life and ordered to serve a minimum of 20 years in custody.
The jury added: "Overall communication leading up to the incident was inadequate.
"There were missed opportunities to share and record problem behaviour.
"The safeguarding policy was not followed as no 'cause for concern' was recorded around the pupil's use of alcohol."
Mrs Maguire's family had campaigned for a full inquest, believing more could have been done to prevent her death.
Husband thanks jury
Over six days, the jury of six women and five men heard how Cornick stabbed Mrs Maguire seven times with a 34cm kitchen knife.
On the morning of the attack, the inquest was told, Cornick told a number of children what he planned to do and also how he wanted to kill two other teachers at the school.
Much of the hearing focused on why none of these children reported what they had heard before the killing.
But Mr McLoughlin said he had taken the decision not to call the teenagers to give evidence.
The inquest heard how the boy who received the Facebook messages was arrested and later released as part of the investigation into the murder as police accepted he did not take Cornick's threats seriously.
Speaking after the inquest, Mrs Maguire's husband Don thanked the inquest jury, saying they had gone further than the police and council in investigating his wife's death.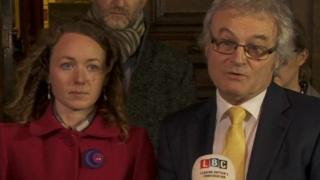 The inquest was held after Mr Maguire pushed for a public examination of the evidence, saying he refused to accept that the attack "came out of the blue".
Lawyers for the family challenged Mr McLoughlin's decision not to call children as witnesses.
"During the inquest we have heard teachers, police officers and Ofsted inspectors all trying to speculate why no student reported the fact of a 34cm knife being brought into school accompanied by threats to kill a teacher," Mr Maguire said.
"None of those adults have been able to explain why it was not reported.
"We don't seek to blame anyone, simply to understand what went wrong on that day to prevent it happening again."
During the inquest, Det Supt Nick Wallen said he instructed detectives not to ask pupils why they did not report Cornick's behaviour because he did not want them to feel responsible for the tragedy.
Head teacher Steve Mort told jurors he never asked children the same question.
He said he was not aware of the extent of Cornick's disclosures to schoolmates until pre-inquest hearings earlier this year.