Korryn Gaines: police killing highlights Baltimore's lead poisoning crisis
Both Gaines and Freddie Gray, who died in police custody last year, suffered from lead poisoning, something that has been pointed to as racist public policy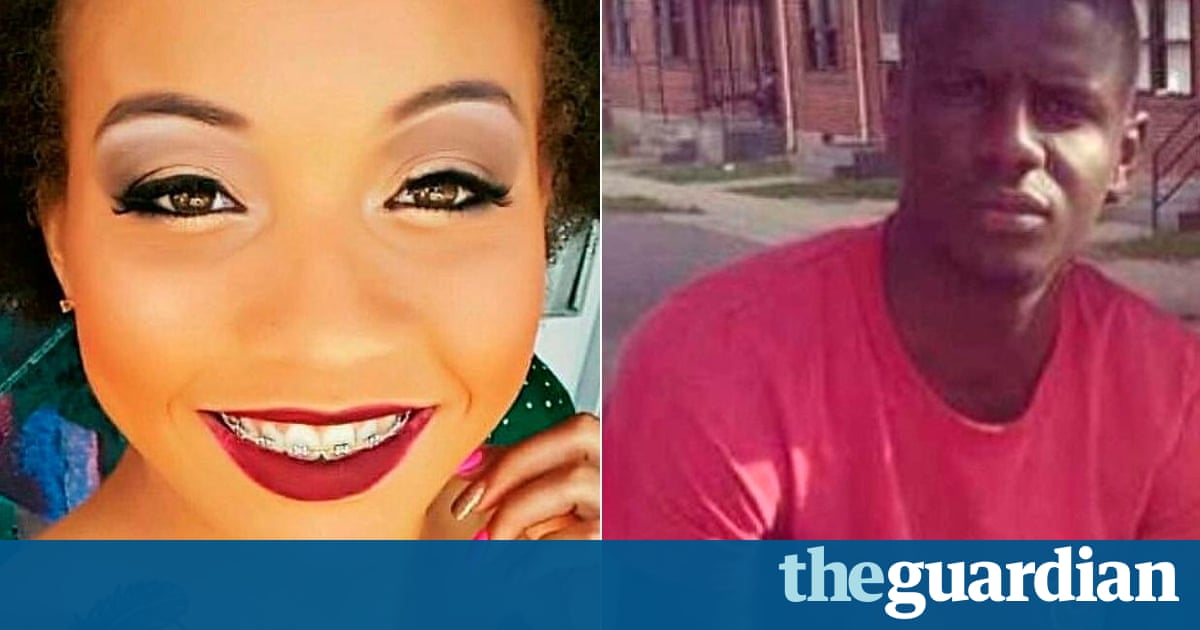 Days after Baltimore officials announced that nearly 2,000 homes previously deemed safe from lead paint may in fact be contaminated, Korryn Gaines, who was suffering from severe lead poisoning, was shot and killed by police after a long standoff. At the time of her death, Gaines was involved in a lawsuit against former landlords for lead poisoning and in one Instagram post showing weapons she wrote: They can try to come get it they gon leave with more Lead than they poisoned me wit.
Although there have been large reductions in poisoning from peeling lead paint in Baltimore over recent decades, an investigation by the Baltimore Sun last December showed that more than 4,900 children have been affected in the past 10 years. Since the 1990s, when Gaines suit alleges she was first exposed to the dust from lead paint, 65,000 children had been contaminated with blood levels of lead higher than 10 micrograms per deciliter (mg/dL), which was the limit at which the Center for Disease Control (CDC) recorded the data and reported to parents, until 2012 when the agency lowered the level to 5 mg/dl. Still, according to the CDC: No safe blood lead level in children has been identified. Even low levels of lead in blood have been shown to affect IQ, ability to pay attention, and academic achievement. And effects of lead exposure cannot be corrected.
In a lawsuit, Gaines claimed she grew up in a sea of lead and had a lifetime lead level of 12 mg/dL. The suit alleges that Gaines suffered permanent brain damage resulting in developmental and behavioral injuries.
The negative cognitive effects of lead have been widely documented, especially for children under six years old. A 2002 University of Pittsburgh study looked at the lead levels in 146 youths convicted in juvenile court against a control group of 146 youths without a criminal record and found that the delinquent youths had significantly higher mean concentrations of lead.
Freddie Gray, whose death in police custody last year set off weeks of unrest, also suffered from the effects of lead poisoning.
Lead interrupts the stress reaction and so it distorts the way people view threats and so I think thats absolutely germane to both Freddie Gray and Korryn Gaines, said Lawrence Brown, a professor of public health at Morgan State University. If [lead poisoning] is in fact disturbing and exaggerating the threat then you can understand why Freddie Gray is running and why Korryn Gaines has a shotgun when the police are knocking on her door.
When Gaines was pulled over with an unregistered vehicle in March, she filmed the incident and refused to leave the car and had to be physically removed. On social media, Gaines referred to her arrest as a kidnapping and said she was held in isolation for two days without food and water before she was released. After she failed to appear in court, police officers came to her apartment to serve her with warrants. When they entered the apartment they found her with a shotgun. After nearly six hours of negotiations, according to police, she threatened to kill officers if they didnt leave her home and they opened fire.
For Brown, the tragedy of Gaines death is the result of racist public policy that has resulted in hyper-segregation, over-policing and public health hazards like lead poisoning, which are largely isolated to black communities in Baltimore, which, Brown says, is still segregated by practice if not by law.
Saul Kerpelman, a lawyer who has worked on lead issues for 30 years, agrees, saying the lead crisis would have been solved if it had affected white children. Kerpelman says roughly 99% of children poisoned by lead are African American. In the background of it all is the racism endemic in America, he said. If youre a poor person, the only place you can afford to live is a place thats full of poison that is going to cause your children to have brain damage. Societally, that is sick, pathological.
Kerpelman says he has sued Louis Ellison, Len Barnstein and City Homes III Limited Partnership, the defendants in Gaines suit, which was still pending at the time of her death, on numerous occasions.
Theyre the usual suspects. Bad landlords who dont keep their houses up properly and so the kids in there get poisoned, he said.
In January, the state sent letters to nearly 400 households asking them to have their children tested for lead poisoning due to fraudulent lead inspections performed for the American Homeowner Services LLC between 2010 and 2014. State officials have since discovered that the irregularities go back to 1996 and have added 1,600 more homes to the list of those that may be affected. Since January, only 80 of the initial homes have been re-inspected, with roughly half of them failing the inspection.
Kerpelman was not at all surprised by the fraudulent inspections. Since landlords are in the market for a certificate that says the house is safe then there are going to be bad actors willing to, for a fee, give them that outcome, he said. This is just the latest episode in the standard history of how this stuff goes.