Mosul's residents tell of hopes and fears after Isis flees Iraqi city
Shias victorious taunts, vast battle damage and a lack of cash for rebuilding are critical problems in the former Isis stronghold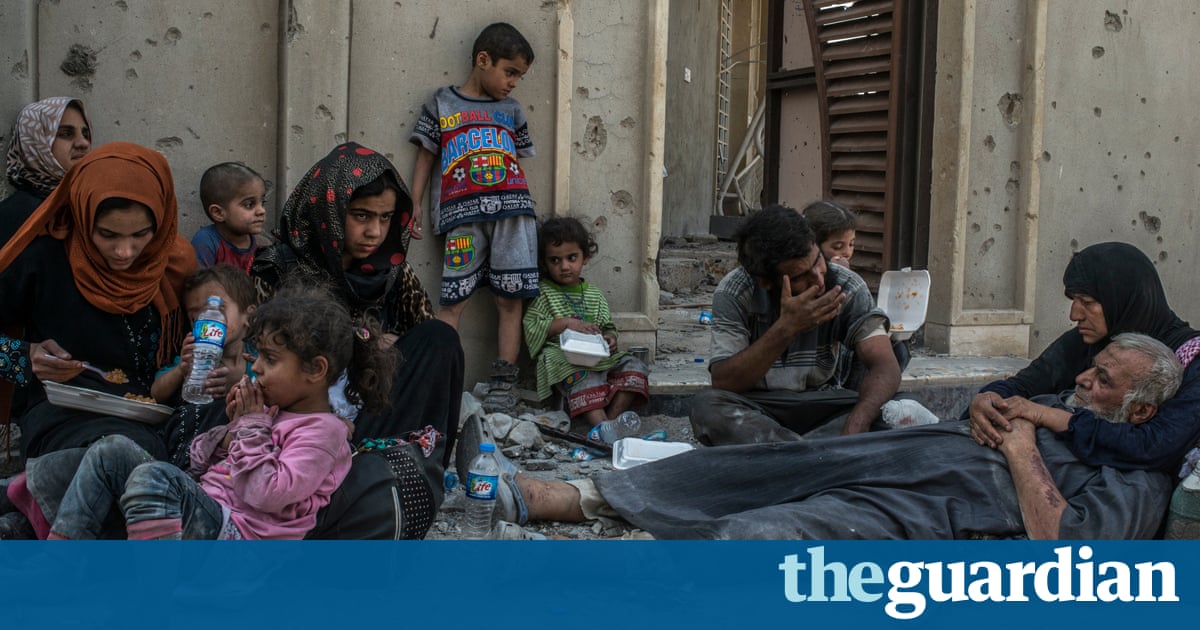 The body of a long-haired Islamic State militant lies rotting in the scorching heat. Blast-strewn cars and bullet holes in walls bear witness to a fierce firefight that took place in the Zanjili neighbourhood of west Mosul.
Once a stronghold of Isis, Zanjili is now a ghost town. Life has stopped and nothing moves; even the stray cats and dogs that roam other parts of the city, feeding on the dead, are nowhere to be seen. The eerie silence is punctured by occasional volleys of heavy gunfire from two Iraqi helicopters firing at Isis positions in the remaining militant-held pockets of the old city less than half a kilometre away.
The total destruction of Zanjili is a testament to the enormous task ahead for the Iraqi prime minister, Haidar al-Abadi the reconstruction of this city at a time when lower oil prices have severely depleted government coffers. The UN has estimated that repairing basic infrastructure in the city will cost more than $1.3bn (990m).
In western Mosul what were seeing is the worst damage of the entire conflict, Lise Grande, the UNs humanitarian coordinator for Iraq, said last week. In those neighbourhoods where the fighting has been the fiercest, were looking at levels of damage incomparable to anything else that has happened in Iraq so far.
Several men and a woman scavenging through Zanjili emerge from a side street. This place is destroyed, said Mohammad Fathi Salih, 26, a teahouse owner. Salih does not know how many customers who sipped his sweet tea every day are dead. Many people died here. There was a baby who died of hunger because there was no food.