Paramore: 'I've wanted to quit this band so many times'
A revolving door of members, bitter legal disputes and public spats will the rock sensations be able to keep it together as they release their biggest album yet?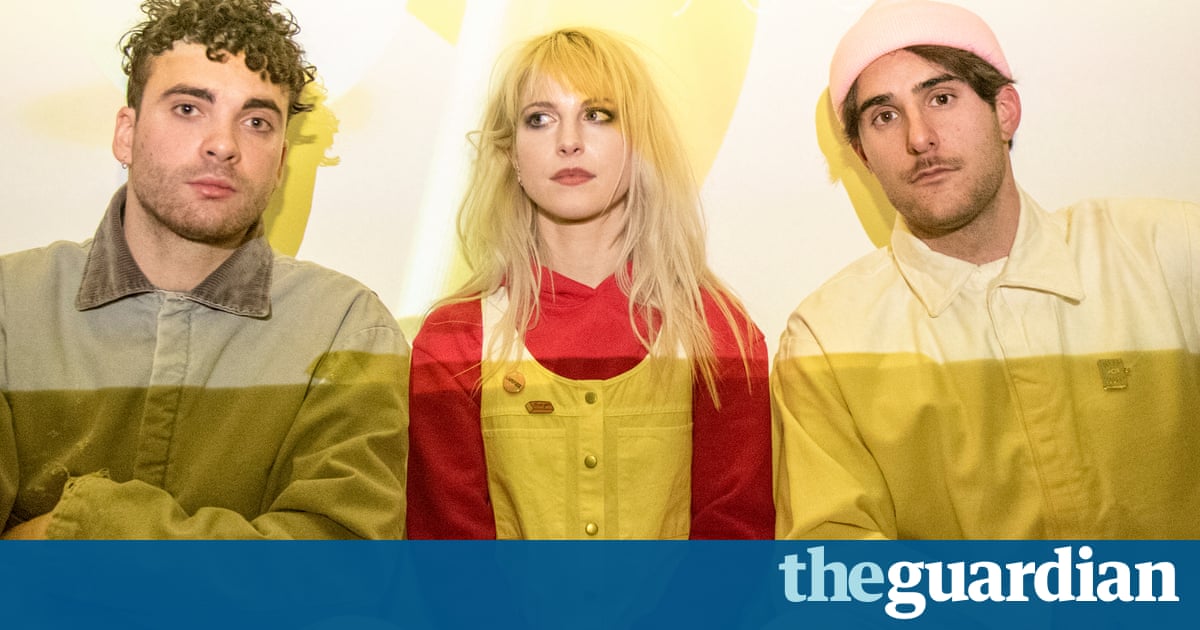 Southern hospitality is no joke. Arriving in Nashville, its as though Ive stepped into the animated portion of a previously live-action existence. Everyone I meet whirs with a rootin-tootin-how-ya-dootin folksiness that makes me feel both cared for and slightly car sick. In the taxi from the airport I say: The weather is nice, and the cab driver says, Well thank you, we aim to please, as if the locals had conferred and agreed to make it clear skies and 24 degrees. On my first night at a honky-tonk bar, a wasted hockey fan throws both hands on my shoulders and leans right in so my nose brushes against his. I feel certain hes going to punch me in the face until he whispers: Listen, I can tell youre not from around here so I just gotta say, you have to try the fried bologna sandwich, you wont have tasted nothing like it.
Hayley Williams, Paramores lead singer and only continuous member, moved here when she was 13 after her mum and stepfather divorced. During the bands early pop-punk phases she was known for her ever-changing hair colour and Hot Topic get-ups but today she bounds into the bouji brunch place shes chosen with platinum blond hair and a fitted leather jacket. She could easily be mistaken for one of the modern country stars that flock to the city each year to record in its famed studios.
Paramore formed when Williams was 15. Shes now 28 and, basically, those intervening years have never been smooth sailing. Oddly, for a mainstream-focused rock band with a wholesome Christian background whose musical output is relatively uncontroversial, the band seem constantly embroiled in some huge internal fracas; it would be impossible to recount Paramores various bust-ups and reconfigured lineups in the Guides tiny pages.
Their eponymous fourth album, released in 2013, was an unprecedented success: it went to No 1 in the US and UK, secured them a co-headline slot at the Reading and Leeds festivals, and won them a Grammy for the single Aint It Fun. They had become one of the biggest bands in the world, yet it was hard to get past a bitter open letter that Williamss guitarist ex-boyfriend Josh Farro and his younger brother, drummer Zac, had released on his blog in 2010. Both left the band citing Williams and the labels controlling behaviour. One of the most stinging accusations was that her dad would constantly threaten to pull the plug on the whole band if we complained about anything, suggesting that we were hired guns riding on the coattails of Hayleys dream.
The remaining members Williams, bassist Jeremy Davis and guitarist Taylor York were struggling but told the Guardian at the time that the new lineup was the best thing that could have possibly happened and that they were now happy and settled as a band. It seemed as if their sagas were finally coming to an end and a new era as a triumphant triumvirate had begun.
But things didnt work out that way. Two years ago, Davis quit the band and is currently suing them in federal court for a greater share of royalties and touring revenue. He claims that Williams agreed that the three of them would share authorship for all 17 songs on the last record. When it came down to it, Williams and York were credited as songwriters on every track with Davis only getting a credit on Interlude: Holiday, a 70-second banjo ditty.
Taylor York has stuck by the band and, seven years after quitting, Zac Farro is now back in the fold. Both follow Williams into the restaurant, and as we sit around eating omelettes and comparing caffeine addictions, you wouldnt ever know there had been any animosity among them.
At one point, Farros youngest brother, Jonathan, FaceTimes him to say hes having another baby. Farro cant believe it. Hes screaming. He passes the phone to me. Mazel tov, I say. He passes the phone to Williams. APRIL FOOLS! screams Jonathan and everyone falls about laughing. Thats the vibe here: people who are so comfortable with each other that their siblings can punk them with fake news.