Phil Mickelson more famous than Neymar, Brady and Bolt, ESPN claims
The five-times major champion was named the fifth most famous athlete in the world in ESPNs second annual World Fame 100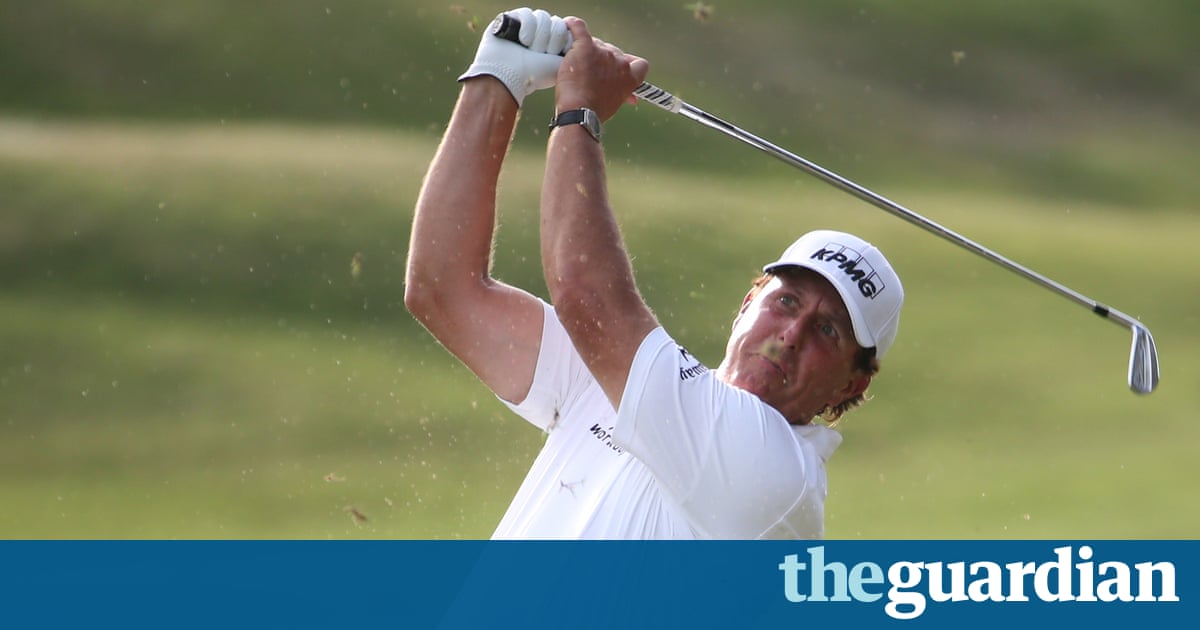 Phil Mickelson is not only the worlds best known golfer, but one of the five most famous athletes on the planet, according to ESPN in a survey that may well be greeted with skepticism by sports fans around the globe.
The five-times major champion, nicknamed Lefty, came in at No5 on the networks second annual ranking of the worlds most famous athletes, ahead of Neymar, Usain Bolt, Tiger Woods and Virat Kohli.
The methodology for ESPNs rankings was a comparative ranking system based on endorsement dollars, social media following and Google search popularity. Ben Alamar, ESPNs director of analytics, said the preliminary list took into account input from ESPN journalists in Australia, South Africa, Argentina, Brazil, China, India, Mexico and the United Kingdom.
Cristiano Ronaldo, LeBron James and Lionel Messi occupied the top three spots for the second straight year. Roger Federer came in fourth. The survey also claims Mickelson outshines some of the USs most celebrated athletes such as Serena Williams, Tom Brady, Stephen Curry and Ronda Rousey.
Other golfers to make the list include Rory McIlroy (14), Jordan Spieth (17), Dustin Johnson (43), Sergio Garcia (58), Rickie Fowler (62), Justin Rose (73), Jason Day (84), Bubba Watson (94) and Adam Scott (98).
ESPN did not include retired athletes such as Floyd Mayweather, who was No26 on last years lists. Also excluded were amateur athletes including Katie Ledecky and Lonzo Ball due to their lack of salary and endorsements.