Police in England and Wales consider making misogyny a hate crime
Nottingham police experiment draws national interest after force launched more than 20 investigations in July and August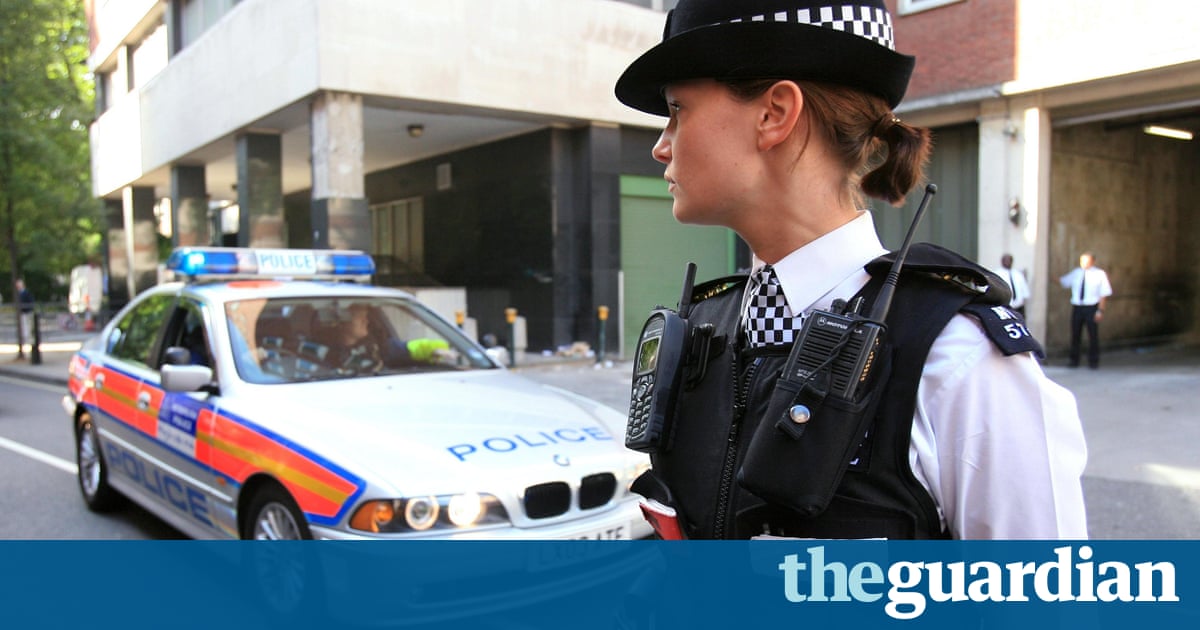 Police forces across England and Wales are considering expanding their definition of hate crime to include misogyny after an experiment in one city that saw more than 20 investigations launched in two months.
The initial success of Nottinghams crackdown against sexist abuse has drawn national interest after the citys police revealed that they investigated a case of misogyny every three days during July and August, the first months to see specially trained officers targeting behaviour ranging from street harassment to unwanted physical approaches.
Several other forces have confirmed they are sending representatives to Nottingham this month to discuss the introduction of misogyny as a hate crime.
Police and campaigners said the initial figures were broadly in line with other categories of hate crime such as Islamophobia and antisemitism but were likely to rise significantly as awareness increased.
Dave Alton, the hate crime manager for Nottingham police, said: The number of reports we are receiving is comparable with other, more established, categories of hate crime. We have received numerous reports and have been able to provide a service to women in Nottinghamshire who perhaps wouldnt have approached us six months ago. The reality is that all of the reports so far have required some form of police action.
Incidents reported by Nottingham women ranged from verbal harassment to sexual assault. Initial claims from sections of the media that wolf-whistling would be reported by women have proved unfounded. So far, two men have been arrested for public order offences and actual bodily harm in incidents classified as misogynist.
Melanie Jeffs, the manager of Nottingham Womens Centre, said: Women are groped, or groups of lads shout abuse or very sexualised comments at them. We have incidents of sexual touching, women being grabbed and men trying to get women into a car with them.
Loretta Trickett, a criminologist at Nottingham Trent University, predicted that the number of reports of misogyny in the city would increase after much of the large student population more than 60,000 attend its two universities arrived later this month. In 10 days time, Nottinghamshire police will release a film featuring first-hand accounts of street harassment victims to encourage more women to report incidents.
Jeffs said: We know its a big issue that happens on a daily basis its part of the everyday wallpaper of womens lives. This is about raising awareness, making women feel that they dont have to put up with it and thats very empowering. Already women are ringing through to the police saying: I want this to be recorded as a misogynistic hate crime.
Other forces understood to be interested include Devon and Cornwall, Durham and Lincolnshire, which are all sending officers to Nottingham to discuss the experiment.
Alton said: There has been quite a lot of interest in the action we have taken. Both our chief constable and our commissioner have been contacted by forces and commissioners nationally to discuss how we have made the changes and what the impact has been so far.
The force defines misogyny hate crime as incidents against women that are motivated by an attitude of a man towards a woman and includes behaviour targeted towards a woman by men simply because they are a woman.
The new classification means women can report incidents that might not be considered a crime and the police will investigate.
Last week it was revealed that prosecutions relating to violence against women and girls in England and Wales have reached record levels amid warnings that the increasing use of social media is fuelling the rise. Campaigners believe misogyny is spilling over from the virtual world of the internet into the real world.
Trickett said: Street harassment is at the root of a lot of the sexualised violence that we see the idea that women are sexual commodities. Its also linked to online abuse. A lot of it has gone unchallenged for so long that it has almost become normalised.
Campaigners in the city said the reaction to the classification of misogyny as a hate crime had been overwhelmingly positive, with many men also registering their approval.
Weve had women say how proud they are to be from this city, and that this makes them feel like theyre walking 10 feet taller, said Jeffs.
One issue that has concerned campaigners is street harassment aimed at schoolchildren, with Trickett saying that sexist abuse could be aimed at youngsters as young as eight.