Puerto Rico: Trump spat with San Juan mayor escalates as all sides double down
Trump defended the US response as Puerto Ricans queue for basic supplies and 95% remain without power but Carmen Yuln Cruz fired back just as strong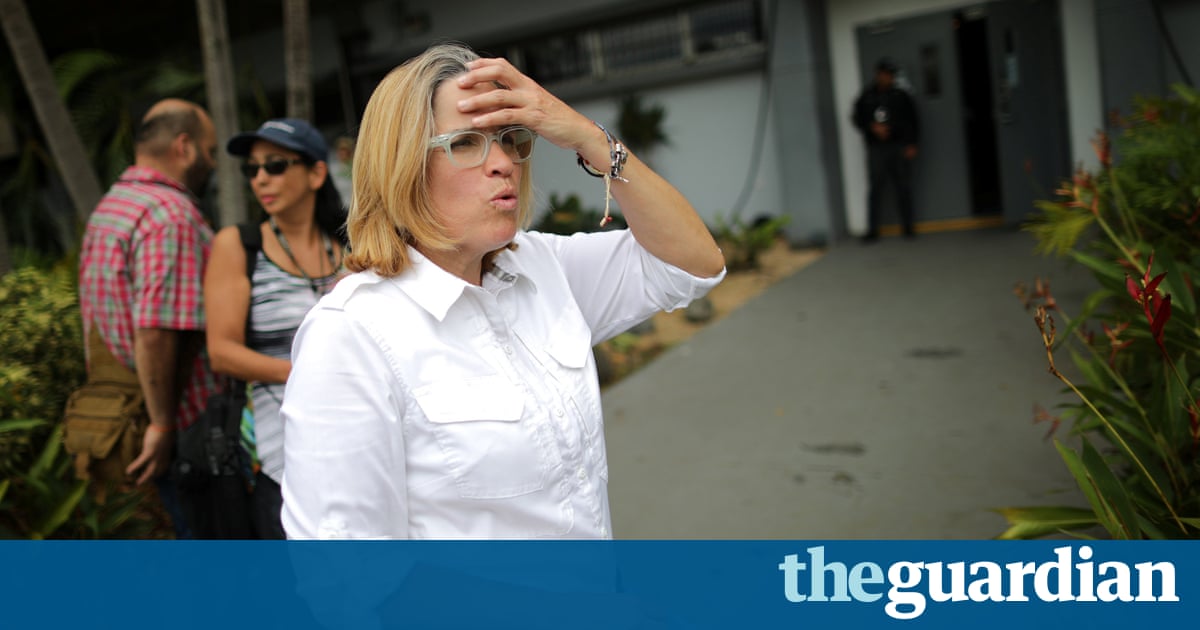 The war of words between the president of the United States, population 324 million, and the mayor of Puerto Rico's capital San Juan, population 400,000, intensified on Sunday as the island continued to struggle in the wake of Hurricane Maria.
As Puerto Ricans stood in line for water, food and petrol, and with 95% of the island still without power, Donald Trump doubled down on his cantankerous spat with San Juan mayor Carmen Yulín Cruz. In a Sunday morning tweet he alluded to her in all but name, referring to "politically motivated ingrates".
Cruz proved herself to be as adept as the occupant of the White House in using the media to stand her ground. In interviews with the Sunday politics shows, she too doubled down on her criticisms of Trump and his administration and the neglect, as she sees it, that they have shown her community.
Asked on Meet the Press on NBC whether she felt personally attacked by Trump, Cruz said: "I don't care. He can attack me all he wants, you know, bring it on, I'm here, if it saves lives. If it gets the message in the right place, frankly my dear, I don't give a damn."
Trump and senior administration figures are set to visit Puerto Rico on Tuesday, at which point they will come face to face with the ongoing hardship on an island that is home to 3.5 million American citizens. There have been some signs of tentative progress made.
As of Sunday morning, nearly 65% of gas stations, 11% of cell phone towers and 49% of supermarkets were open, according to the Puerto Rican government. But on Saturday the governor's office said 53% of the country still did not have water service, and although large quantities of supplies have started to arrive at the ports the distribution of the goods to outlying regions continues to prove difficult as a result of damage to roads and bridges.