Social network age limits ignored by young – BBC News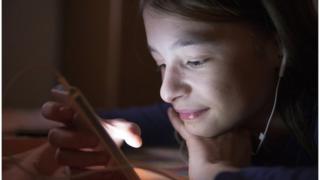 More than three quarters of 10 to 12 year olds in the UK have social media accounts, even though they are below the age limit, according to a survey from BBC Newsround.
The study, marking this year's Safer Internet Day, also showed more than one in five had faced online bullying.
The global event encourages "safe and responsible" use of the internet.
Social media network Instagram said if anyone suspected accounts were run by under-13s, they should report them.
The BBC Newsround survey, based on 1,000 young people aged between 10 and 18, found social media to be an important part of everyday life.
'Unkind' words
Among 13 to 18 year olds, 96% were signed up to social media networks, such as Facebook, Instagram, Snapchat and Whatsapp.
But even when under-13 year olds were not meant to use some of these services, the survey found 78% of these younger children were using at least one social media network.
Facebook was the most widely used by under-13 year olds – with 49% claiming to use the online network.
Instagram was used by 41% of 10 to 12 year olds – and a spokesman said "keeping the community safe" online was the "number one priority"
"We require anyone on Instagram to be over the age of 13, and we have clear community guidelines and in-app tools to help people report anything that may make them feel uncomfortable," said an Instagram spokesman.
Most of the experiences of users were positive, but particularly for older children, online networks could be used for more destructive purposes.
Among 16 to 18 year olds, two in five had used social media to spread gossip and a quarter had used it to say something "unkind" or "rude" to someone else online.
Hacking warning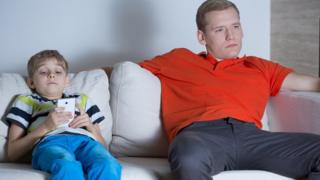 More than half of these older children have seen online bullying when they have been using the internet.
The Safer Internet Day, backed by technology firms and the government, commissioned its own survey of 13 to 18 year olds, and found that more than four in five had seen "online hate", such as offensive or threatening language.
More than two thirds of young people knew they could report such offensive language, but in practice people were much more likely to ignore it.
Google is marking Safer Internet Day by launching an online safety roadshow, which aims to reach 10,000 primary school children this year.
Eileen Naughton, Google UK's managing director, said: "The internet is a great place for education, creativity and entertainment, but we know kids need the right skills to navigate the web and stay safe online."
A recent study from research agency Childwise showed that young people are now using online services, such as social networking, more than they are watching television.
On-demand services and websites such as YouTube were more popular among teenagers than conventional television channels.
'Pushing boundaries'
The Nasuwt teachers' union warned of "deeply worrying" problems with social media being used by parents to target teachers online.
But a report from cybersecurity firm, Kaspersky Lab, warned of the dangers of teenagers becoming involved in hacking and cyber-crime.
The report says youngsters are often attracted by the rebellious image of hackers and can be ambivalent about "pushing boundaries" online.
The cybersecurity firm says many teenagers are sophisticated users of the internet, such as knowing how to conceal their identity online.
"It's frighteningly easy for teenagers to find their way into the dark corners of the internet today," said security researcher David Emm.
Education Secretary Nicky Morgan said: "As a parent I understand the real importance of internet safety in protecting our children. The internet is a powerful tool which can have brilliant and virtually limitless benefits, but it must be used sensibly and safely."