Syrian refugees: more than 5m in neighbouring countries now, says UN
UNHCR announces milestone after six years of war and urges Europe not to put humanity on a ballot in elections this year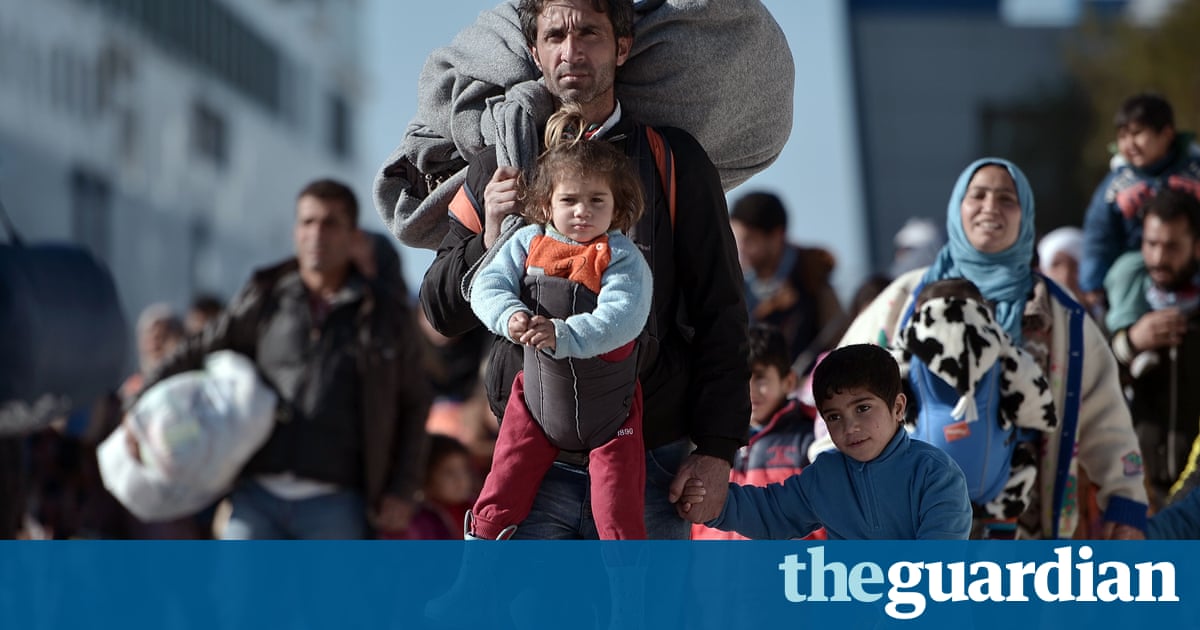 The number of refugees who have fled Syria for neighbouring countries has topped five million people for the first time since the civil war began six years ago, according to the UNs refugee agency.
Half of Syrias 22 million population has been uprooted by a conflict that has now lasted longer than the second world war, the figures released by the UNHCR show, with 6.3 million people who are still inside the countrys borders forced from their homes.
The figure of five million refugees fails to account for the 1.2 million people seeking safety in Europe, the International Rescue Committee, an aid organisation, noted. Nearly 270,000 of these applied for asylum in Germany last year.
The UN agency urged Europeans not to put humanity on a ballot in elections in France and Germany this year, where far-right candidates opposed to refugee arrivals could make gains.
A surge in violence in Aleppo, as government forces backed by Russian airstrikes retook Syrias second city at the end of 2016, resulted in 47,000 people fleeing to neighbouring Turkey, it said. Camps for internally displaced people close to the Turkish border also hold those who have fled the fighting in northern Syria.
The latest arrivals into Turkey mean the number of Syrians who have fled the country for neighbouring states stands at more than five million, four years after the UNHCR announced that one million people had fled.
The five million figure includes refugees who have been resettled in Europe, but the UN high commissioner for refugees urged Europeans to do more to help share a burden that is still largely falling on countries bordering Syria, such as Turkey, Lebanon and Jordan, with more in Iraq and Egypt.
Turkey alone has nearly three million Syrians, the UNHCR pointed out. In Jordan, 657,000 Syrian refugees are registered with the UN, but the government says the true figure is 1.3 million. Tens of thousands of Syrians live in two large camps, Zaatari and Azraq, but the majority live in homes and flats, able to access the job market but competing for scarce employment.
The situation is more complicated in Lebanon, where the government refused to allow the establishment of formal camps (it has 12 Palestinian refugee camps, mostly dating back more than half century).
The UN says about one million Syrians are in the country, though the government says the figure is higher, with many living in dismal conditions in informal camps.
Oxfam calls on rich countries to show their support for Syrias neighbours that have welcomed these refugees and to resettle at least the most vulnerable 10% of Syrian refugees by the end of 2017, said Oxfams executive director, Winnie Byanyima.