The Phoenix Suns have gone from bad to worse. Time to blame the millennials
Suns owner Robert Sarver thinks young people including his own NBA team cant handle setbacks. Well, maybe Robert Sarver cant handle his own failings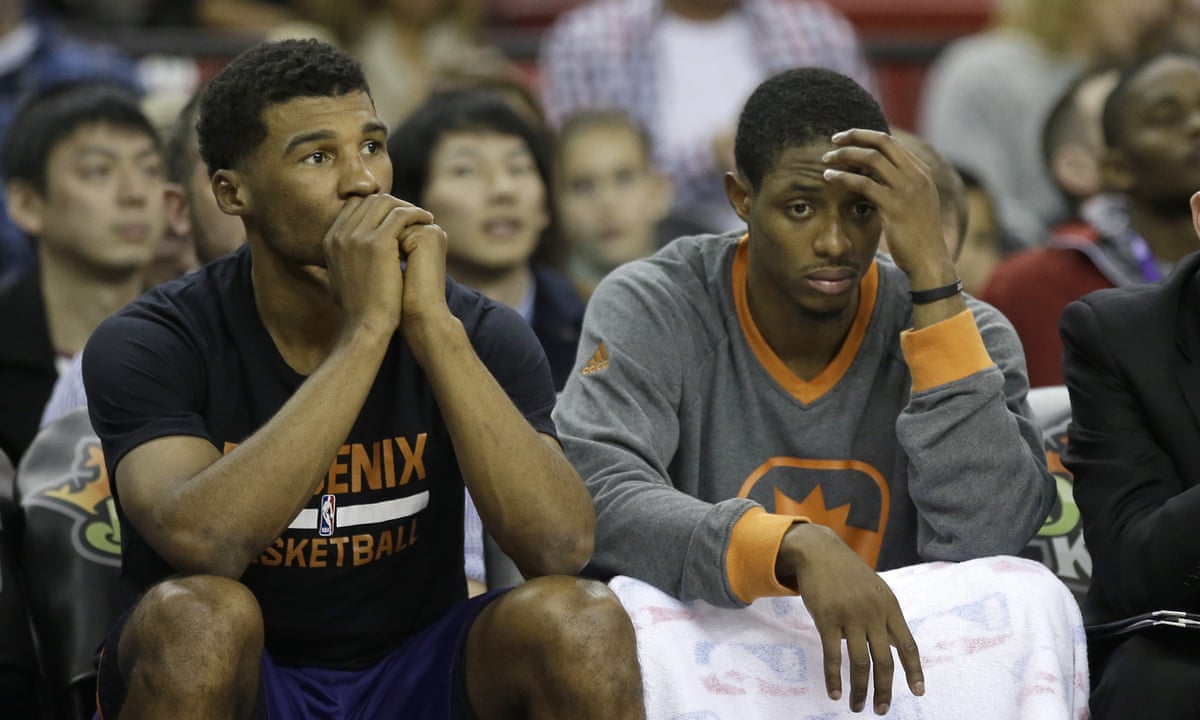 Phoenix Suns power forward Markieff Morris is having a down year and team owner Robert Sarver thinks he knows why: Morris is a millennial.
My whole view of the millennial culture is that they have a tough time dealing with setbacks, and Markieff Morris is the perfect example. He had a setback with his brother in the off-season and he cant seem to recover from it, said Sarver, a 54-year old financier, in comments to the Arizona Republic.
Morris hasnt been happy since his twin brother Marcus was traded to Detroit and Sarver is sure that its a generational thing. And also maybe because Morris has a Twitter account and an iPad.
Continued Sarver, no doubt shaking his wrinkled fist at a nearby cloud as he spoke: Im not sure if its the technology of the instant gratification of being online. But the other thing is, Im not a fan of social media. I tell my kids its like Fantasy Land. The only thing people put online are good things that happen to them, or things they make up. And it creates unrealistic expectations.
Ah, yes, who can forget the good, old days, before social media, when everyone just shared terrible things about themselves. And nevermind that Markieff Morris has only tweeted 3,030 times in 5 1/2 years, an average of just 1 1/2 times a day. Or that his last tweet was not a self-indulgent nazel gaze, but an apology.
Robert Sarver, a man with a Twitter account of his own and part of Americas ever-so-valued middle-aged banker generation, had important things he had to say about the youth of today, factual minutiae be damned. But Sarver was right. Partly.
Its true that Markieff Morris is a millennial. As is LeBron James. And Dwyane Wade. And Tony Parker. And Kevin Durant and Russell Westbrook. Same with Steph Curry, Draymond Green and every single player on the Golden State Warriors roster. Really, almost every player in the NBA is a millennial, save Kobe Bryant, Kevin Garnett, Dirk Nowitzki and Tim Duncan. If Sarver doesnt like millennials or people who are comfortable with technology, he should probably get out of the NBA and instead spend his millions on sponsoring senior golf events or presidential candidates.
The problem might not be with millennials, but with Old Man Sarvers particular group of millennials. He has a bad team, maybe the NBAs worst, and is trying to scapegoat millennial culture. My whole view of old person culture is that they have a tough time dealing with their own failures and instead blame the younger generation. Robert Sarver is the perfect example.
Video of the week
An early 1990s Burger King ad featuring Steph Curry and his father Dell has been unearthed.
Burger King should dig up its old deal with Steph Curry and see if hes still under contract with them. Kids rarely read contracts closely. Its what has kept the NCAA in business for so long.
How did LeBron carry the Cavaliers this week?
LeBron isnt just being asked to carry Cleveland to a championship anymore, hes now being asked to carry the torch in the fight against racial injustice and police violence in America.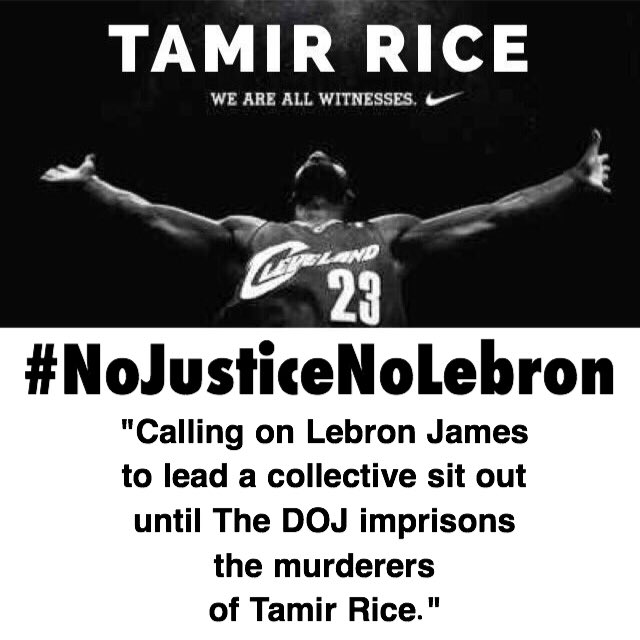 This is LeBrons career burden. No one is ever happy with anything he does. Win two rings? Hes still not Jordan. Wear an I CANT BREATHE shirt or speak out about the Tamir Rice verdict? Racism still exists, so he should stop playing basketball. Only LeBron has to deal with this stuff. Unless Ive missed the calls for Damian Lillard to stop playing until the federal government moves on the militia wackos in Oregon.
Quote of the week
All I remember was Kobe telling me that Ive been going to the hole like a light-skinned dude. So Ive got to start doing it like a dark-skinned [dude]. So when I seen the lane opened up, thats all I remember. Jordan Clarkson, on his monster dunk in a win against the Suns on Sunday night.
Two games before that, here was Kobe motivating his teammates in Boston:
Is it any surprise the Lakers reeled off a season-high three wins in a row? Kobe should think about sticking around in the NBA as a head coach with his motivational Light-skinned, dark-skinned, muthafucka coaching philosophy. It really seems to work on the millennials.
Power rankings
1.Golden State Warriors (1)
The Warriors lost their second game of the season on New Years Eve eve, but Steph Curry missed the game with a leg injury. They then beat the Rockets without Curry the next night, making the Warriors a .500 team without their superstar. That winning percentage would be good enough for 7th in the Western Conference. Be very discouraged, Golden States Western Conference foes.
2. San Antonio Spurs (2)
Heres Gregg Popovich commenting this week on the increase in the use of advanced statistics in the NBA: I look at the analytics. Some of it is very worthwhile. Some of it is superfluous poppycock. What a shame that someone who uses terms like superfluous poppycock doesnt like to speak more to the media. Id watch a daily show called Pop on Poppycock.
3. Cleveland Cavaliers (4)
Its easy to think that David Blatt doesnt do much with the Cavaliers. And then you read this and realize he does more coaching naked than most of his peers do clothed.

4. Los Angeles Clippers (5)
The Clippers made a big jump up last weeks power rankings, from 14 to No. 5. This week theres only a small jump. Not necessarily because they deserve to move up again, but in honor of Chris Pauls small jump.
5. Oklahoma City Thunder (3)
Kevin Durant is out again, this time with a toe injury. Maybe well all get a discount from Nike on the new $225 KD 8s due to faulty design.
6. Atlanta Hawks (6)
For unknown reasons, Dennis Schroder was benched by Mike Budenholzer for two games, including a 14-point loss to the Knicks. Whatever Budenholzer thinks Schroders problems are, lack of toughness definitely isnt one of them.
7. Chicago Bulls (12)
Derrick Rose missed three games with a hamstring injury last week and the Bulls won all three against quality competition in the Raptors, Knicks and Pacers. If any teams are interested in trading for an injury-prone point guard owed $21.3 million next year, give Bulls GM Gar Forman a call.
8. Miami Heat (10)
After Wednesdays home game against the Knicks, Miami plays 14 of their next 16 games on the road thanks to the circus and Madonnas tour coming to AmericanAirlines Arena. This has to be Chris Boshs longest trip away from home since he left his birth planet 30 years ago
9. Indiana Pacers (7)
Jesse Eisenberg grew up in New York City a Reggie Miller and Indiana Pacers fan.
Chances are well never see Eisenberg star in a Spike Lee movie.
10. Toronto Raptors (8)
We all wondered how good the Cavaliers could be when Kyrie Irving was 100-percent healthy and we found out Monday night when Irving scored a season-high 25 points in a blowout victory over Toronto. Thanks for helping us answer our question, Raptors!
11. Dallas Mavericks (9)
Rajon Rondo returned to Dallas on Tuesday night with the Kings and was asked when he knew his stint in Dallas wasnt a good fit. Probably when it was over, said Rondo. Very intuitive, just as you want a point guard to be.
12. Boston Celtics (11)
A real thing that happened in our lifetimes: Celtics fans gave a Lakers player a standing ovation.
13. Detroit Pistons (14)
Remember back in July when John Wall said: Im getting [paid] the same as Reggie Jackson. He didnt think it was fair. And its not. Reggie Jackson is averaging more points per game than Wall. He has a better PER. He has a better field goal percentage and three-point percentage. Jacksons team has a better record, too. Wall was right.
14. Orlando Magic (13)
Back on December 11, the Magic lost to the Cavs by 35. But on Saturday night, they only lost to Cleveland by 25. If this rapid rate of improvement keeps up, Cleveland is doomed come playoff time.
15. Memphis Grizzlies (15)
Matt Barnes returned from his two-game suspension Monday night and played 26 minutes in a win over Portland. It was his first action of 2016, which he hopes will be better than 2015.
Make sure you click that Instagram link to see if things are running smoothly for Matt in the New Year.
16. Houston Rockets (17)
Maybe the kid holding up the phone should have been using it to show Howard a YouTube tutorial on free throw technique.
17. Washington Wizards (19)
The Wizards keep plodding near .500, but they still have plans to make the postseason. Perhaps theyve been inspired to follow the path of the Pride of Washington, D.C.: Dan Snyders casually racist yet playoff-bound football team.
18. New York Knicks (20)
Just when you think the Knicks franchise is close to turning it all around, a player goes and cuts off his man bun.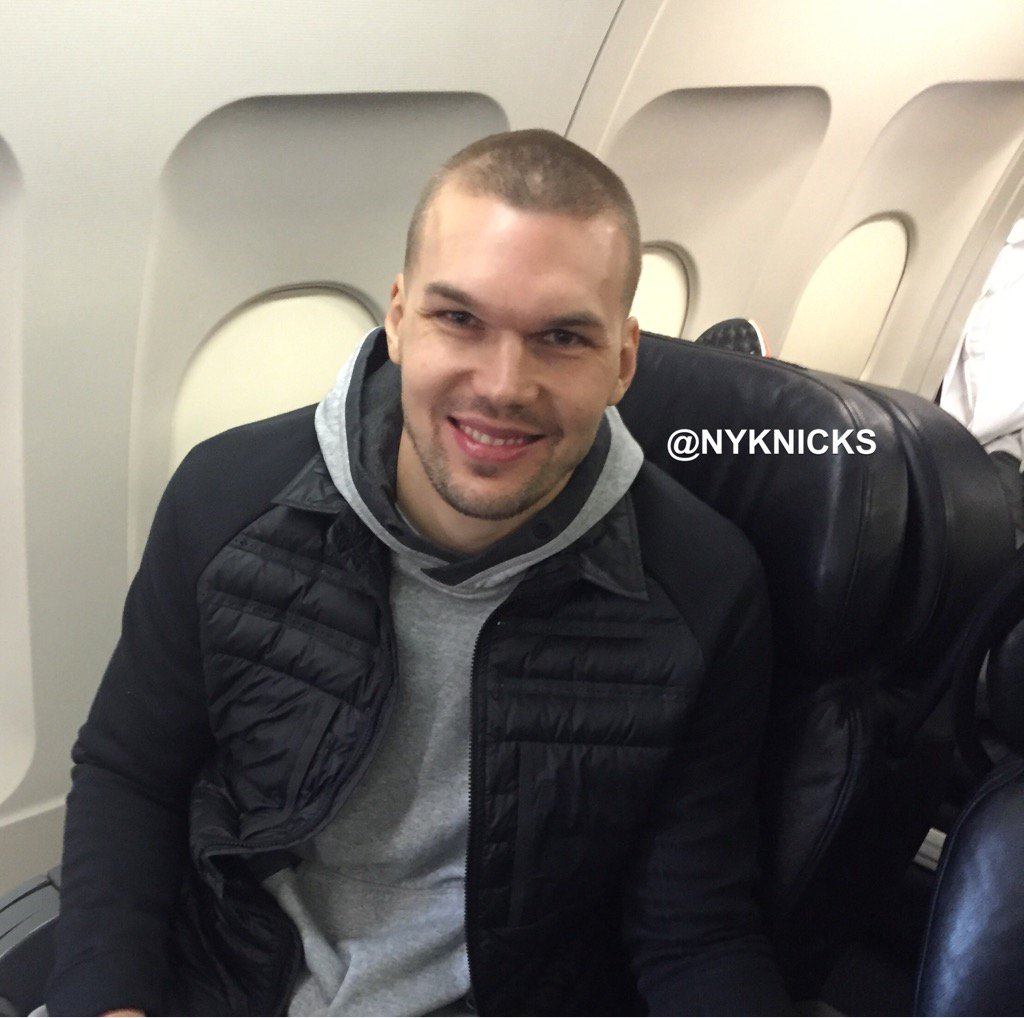 Now Lou Amundson is just another player. Before he was an entire way of life. What a shame.
19. Charlotte Hornets (16)
The Hornets have lost four in a row, seven of nine, nine of 12, 23 of 40, 66 of 119, 225 of 329 … I can keep going for a while. The point is this: the Hornets arent too good, same as it ever was.
20. Utah Jazz (18)
A Jazz fan who pointed a laser pointer at James Harden in Utahs loss to the Rockets on Monday night has been banned from NBA arenas for a year. There is no defense for shining a laser at an athlete. No defense at all. It is the James Harden of fan acts.
21. Sacramento Kings (23)
22. Portland Trail Blazers (21)
23. Milwaukee Bucks (22)
24. New Orleans Pelicans (27)
25. Denver Nuggets (24)
26. Minnesota Timberwolves (25)
27. Los Angeles Lakers (29)
28. Brooklyn Nets (28)
29. Philadelphia 76ers (30)
30. Phoenix Suns (26)
We have a new biggest loser! When you lose nine in a row, including a loss to the Sixers the day after Christmas, a loss to the Kings on Saturday in which Phoenix gave up 142 points, and then follow that with a 22-point first half against the Lakers the very next day, youre the worst team in basketball. Especially when the Sixers have somehow won three of their last six games. Time to break up the Sixers! Again.