The Ultimate 'Game Of Thrones' Fantasy For Everyone On LinkedIn
If Westeros had the Internet, how would the "Game of Thrones" characters interact with each other on LinkedIn?
BrideAndGroomDirect.co.uk may have the answer.
The wedding stationary supplier in northern England has imagined what three of the key characters' profiles would look like — just in time for the season six premiere on Sunday.
First up is Tyrion Lannister, played by Peter Dinklage in HBO's TV interpretation of author George R.R. Martin's epic fantasy drama.
Warning: Spoilers ahead!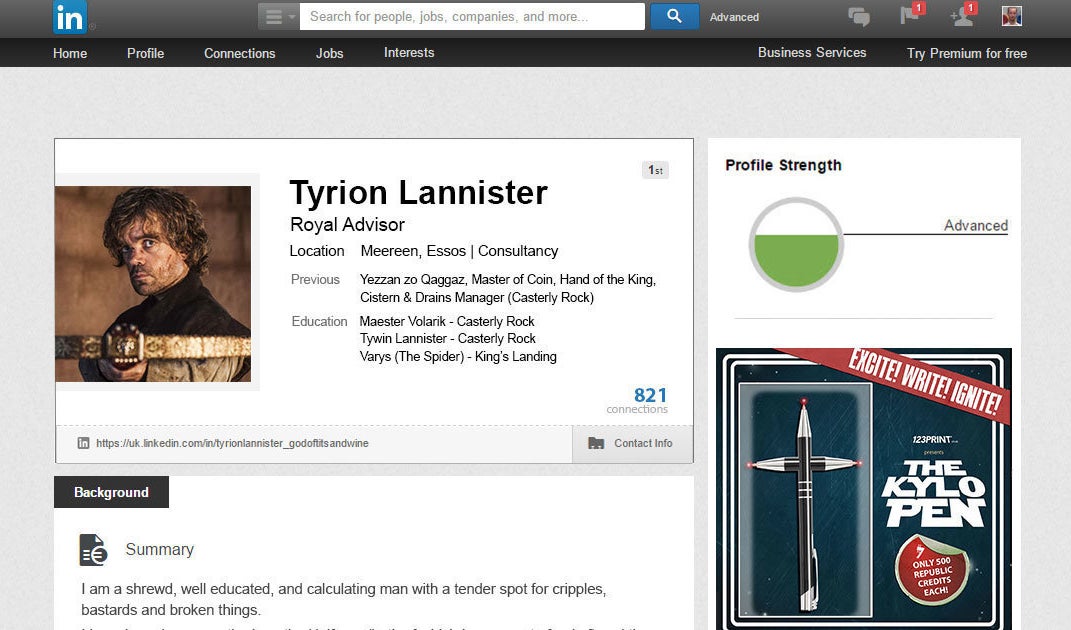 He describes himself as being a "shrewd, well educated and calculating man" — not surprising for someone who was recently revealed to be the books' most important character.
Daenerys Targaryen, portrayed by Emilia Clarke on screen, summarizes herself in her own social media profile as being a "strong, confident and courageous leader with a firm and equal belief in compassion and justice."
"I have a strong moral compass and apply this to my decision making process, though I can execute difficult decision with ruthless efficacy," she adds. Fans of the show will know exactly what she's talking about.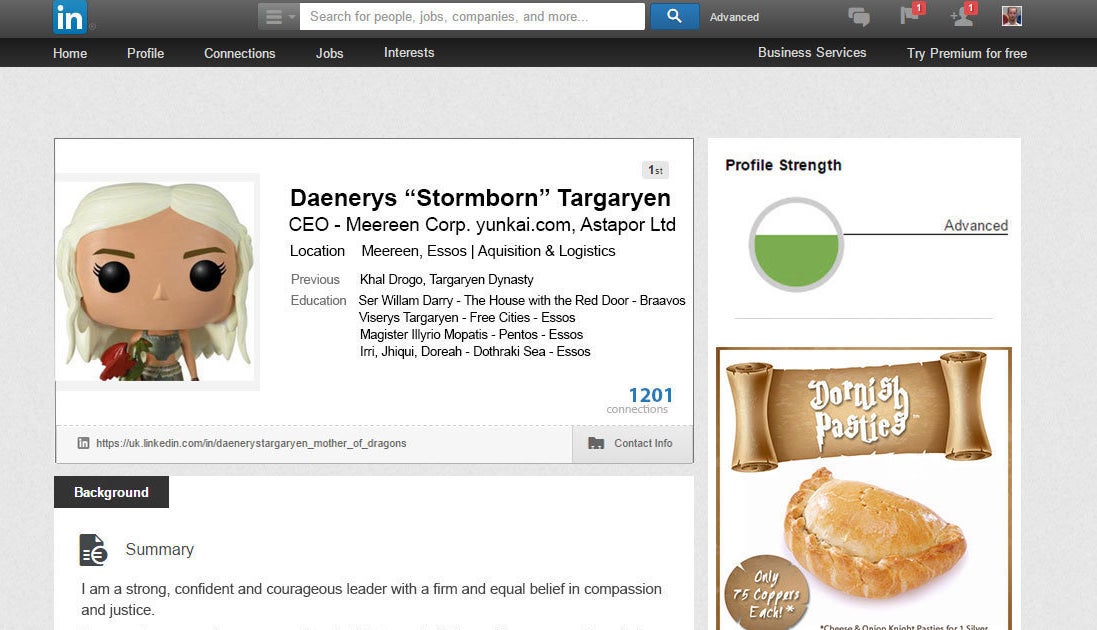 Although it's still unclear whether Jon Snow, played by Kit Harington, is dead or alive, his profile appears to show him still in the land of the living. Is this a spoiler? Probably not. It's most probable that it hasn't been updated for a while.
His peers have highly endorsed Snow and praised him for his leadership, white walker slaying and compassion. His top skill is his hair conditioning. Nice.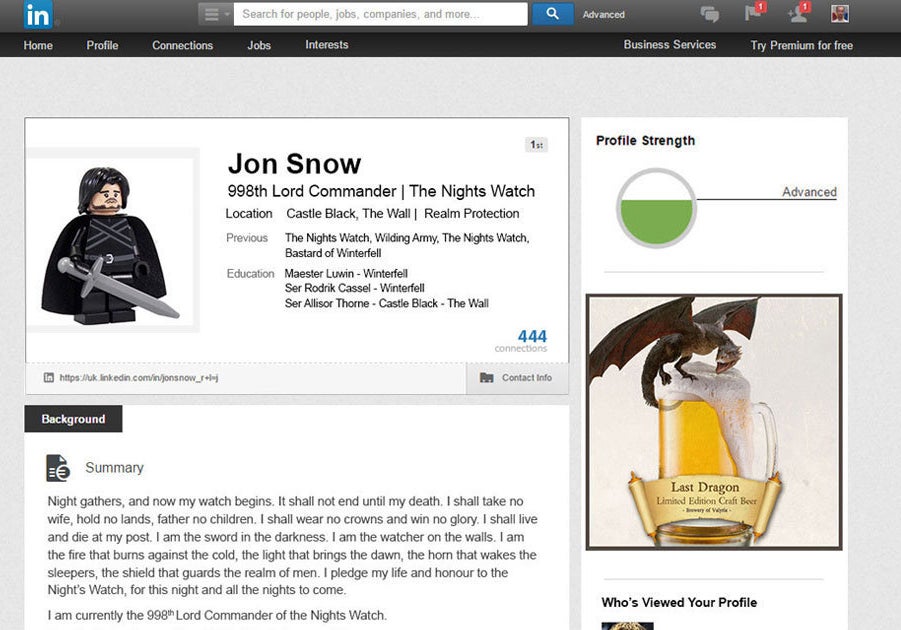 "Game of Thrones" Season 6 premieres Sunday, April 24, on HBO.