Toronto taco restaurant apologizes after 'inappropriate and insensitive' Trump post backfires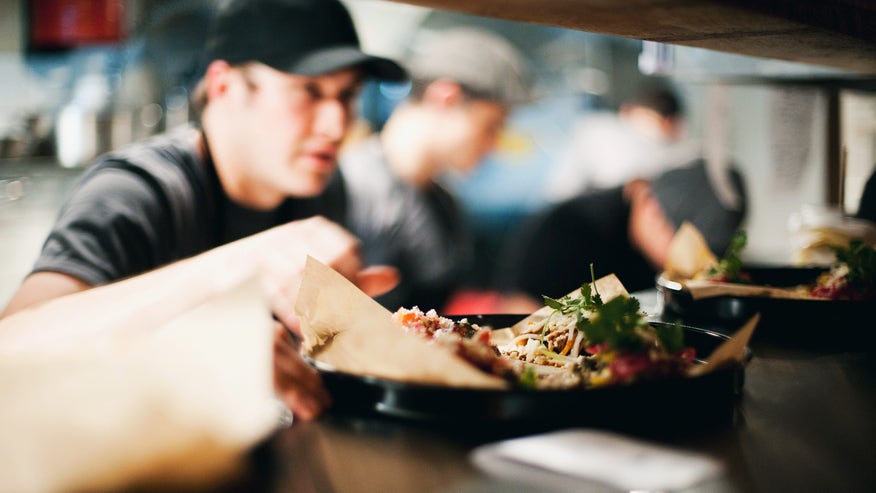 A Mexican restaurant chain in Toronto, Canada has backpedaled after sending out a promotional tweet influenced by Donald Trumps now infamous "grab-her-by-the-p—-y" comments made public last week.
On Tuesday, La Carnita posted a picture of tacos on its official Instagram account accompanied by the message What if Donald said, Grab her by the taco…#LCEverywhere #tacoTuesday
Never eating at @la_carnita again. Someone better get fired for this pic.twitter.com/UuYcGPIg2B

Mary Young (@yungbiscotti_) October 12, 2016
The post has since been deleted but not before dozens of social media users were able to capture a screen grab. La Carnita, which serves Mexican street-food at its four Toronto area locations, removed the post and issued an apology via Twitter as many called for a boycott of the restaurant.
Tonight, we made a mistake. A big one. We used a caption that was dumb, rude, and insensitive, La Carnita posted.
Part 1. Friends + followers,

Tonight, we made a mistake. A big one. We used a caption that was dumb, rude, and insensitive.

La Carnita Ltd. (@la_carnita) October 12, 2016
Part 2. Once we realized our error, we quickly removed it. For anyone who saw it, know that we understand your anger

La Carnita Ltd. (@la_carnita) October 12, 2016
Part 3. and fully realize why it was inappropriate. We truly apologize. We can do better, and we will.

Love, la carnita.

La Carnita Ltd. (@la_carnita) October 12, 2016
For many, the apology wasnt enough and the firestorm continued through Wednesday with many calling for the chain to donate to support victims of sexual assaults.
Others questioned the sincerity of the chains apology, pointing to past incidents of potentially offensive behavior . One Twitter user pointed to a La Carnita tweet from that referred to its servers as "tacHOES." A 2013 post from La Carnita verified the restaurant's use of the hashtag.
I'd never ever tweet about a restaurant to damage their rep, but @la_carnita using the tag #tacHOES to exploit their female staff??! Grosss

Stephanie (@Stephanie__S) July 11, 2014
seanalynn87 starring in our latest edition of #tacHOES, drooling over the brand new Wild Crab Cake http://t.co/oFgBwXWdgx

La Carnita Ltd. (@la_carnita) November 28, 2013
According to another Twitter user, the restaurant previously used bathroom signs that depicted a man peering in on a woman using the restroom. According to the Toronto Sun, the restaurant previously said it replaced the sign eight months ago.
@aratisharma for reference pic.twitter.com/Sw00tfNDfz

Arati Sharma (@aratisharma) March 11, 2016
La Carnitas owner Andrew Richmond addressed the growing controversy Wednesday with a post on the chains Facebook page, announcing that the restaurant was in the process of implementing sensitivity training for management.
We understand the anger and discussion surrounding this issue. A large percentage of our staff and management team are women. And we do everything we can to promote a diverse team and offer equal opportunity in an environment that's free of harassment. We're sorry to have let everyone down and we're trying to do the right thing to remedy and prevent this from happening again.
Richmond also says an unspecified percentage food sales from Tuesdays for the next 8 weeks will be donated to a Canadian charity that works to stop violence, poverty and empower women.