With so many losers, the Oscars really do need goody bags | Peter Bradshaw
If you dont carry off an award, dont fret. Ease your anti-climax and depression with a trip to Japan, some cosmetic surgery or a packet of cheese and onion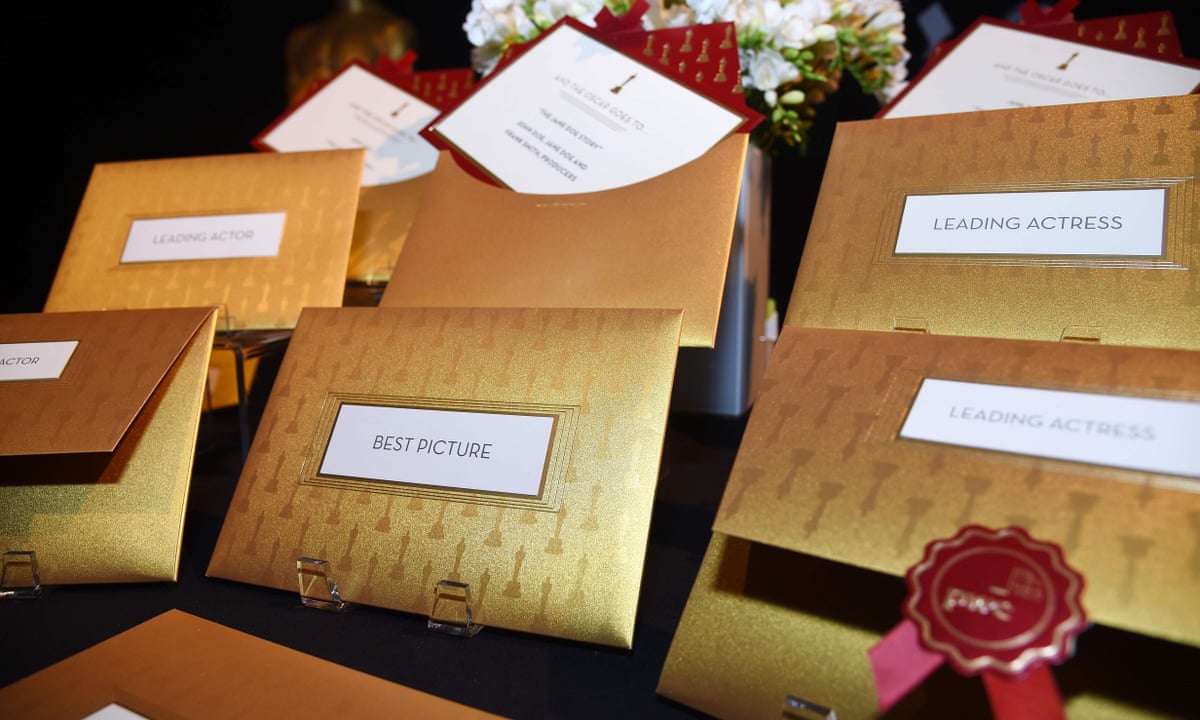 Sunday sees the Academy Awards ceremony, and no discussion of this subject is complete without a mention of its yuckiest tradition the bizarrely pointless goody bags given to nominees. This years includes a 15-day walking tour of Japan worth $45,000 and, for female nominees, a free vampire breast lift in which the patients own blood is injected into her cleavage.
The understanding of course is that the stars will publicise these freebies in the press and on social media. Goody bags are de rigueur at all awards ceremonies: with my own eyes, I have seen wealthy and important people muscle forwards to grab theirs at the end of glitzy evenings.
Its not just about greed. The goody bags are there to anaesthetise the terrible, unacknowledged sadness that settles on the room like a cloud at the end of every Oscar night. Four out of five nominees lose: 80% finish Oscar night feeling like failures, and for a sizeable proportion of that defeated group, the nomination had been their once-in-a-lifetime shot at glory. The anti-climax and depression have to be swallowed, and the goody bags are a salve, like the bags given out to little kids at the end of a party, full of balloons and Haribos, so they dont burst into tears.
Even in the UK, we have our humble version of the goody bag tradition. At the end of a London Critics Circle awards some years ago, I was given a bag which I eagerly ripped open in the cab. It contained a hardback biography of Leslie Phillips and a bag of crisps.
Clarksons sorry apology