You're Really Going To Flip When You See Who KFC Is Following On Twitter
KFC is a fast food staple. The chain has been part of countless childhood meals.
I know I loved to see my dad wander home with that big bucket of chicken under his arm just as much as I loved my mom's cooking. It was a treat every once in awhile to dive into those mashed potatoes and cole slaw that tasted exactly the same no matter where in the country it came from.
When it comes to social media, like most brands KFC has a Twitter account. What one person realized about it will blow your mind.
On Twitter, your account can "follow" people of interest. KFC's official account only follows 11 people.
The 11 people are: Geri Horner, Melanie Brown, Emma Bunton, Melanie C, Victoria Beckham, Herb Scribner, Herb J. Wesson, Jr., Herb Waters, Herb Dean, Herb Sendek, and Herb Alpert. But what do they have in common?
You might recognize the first five names as the Spice Girls.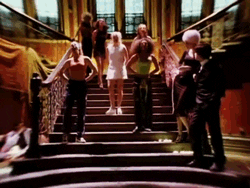 <div class="llcust" data-lltype="media" id="ll_59fe719e8668e" data-source="
<div class="llcust" data-lltype="media" id="ll_59fe719e86755" data-source="

<div class="llcust" data-lltype="embed" id="ll_59fe719e8682b" data-source="

.@KFC follows 11 people.

Those 11 people? 5 Spice Girls and 6 guys named Herb.

11 Herbs & Spices. I need time to process this.

— Edge (@edgette22) October 19, 2017